Practical advice, fresh perspective, and a supportive hand as you journey through life, business, career, and everything else in between.
Bringing back human connection in consulting and coaching
How are you? When have you sincerely been asked that? When have you stopped to think about the answer? I understand you need inspiration, wisdom, perhaps a little extra help on your current endeavors, and we'll get to that. First, let me ask you again, how are you?We live in an overly accessible world but often to the detriment of what you might really need. There's so much out there to compare ourselves to, so many experts, so many options. There always seems to be an app, a course, a best practice, an offered solution without truly knowing what matters most.Behind any crisis, idea, business, profession, or project, there is a unique person on a journey. Excited, exhausted, perhaps both. There is you.You matter most.So really, how are you?Wherever you are in your journey, whatever is the destination, I'd love to accompany you! Let me be the Samwise to your Frodo (excuse the Lord of the Rings reference). I'll be here to consult and give advice, using my 10+ years of experience in communication, business, and strategy, yes, but perhaps more importantly, I simply like to be here for you.
What is Accompaniment?
Accompaniment is a one-size-fits-one approach for you to tackle life, business, career, and the important questions and tasks. Vea, your professional companion, will be there to help!Sessions are offered both as one-off or ongoing depending on your needs. We explore you and your endeavors through one-on-one long-form conversations, worksheet prompts, and other resources. We create measures of success that holistically consider your personal values. We set actionable goals that fit your lifestyle and temperament. And maybe in rare and crucial times, accompaniment can simply be where you can just be you, no agendas necessary.To make sure we're a good fit, let's get to know each other.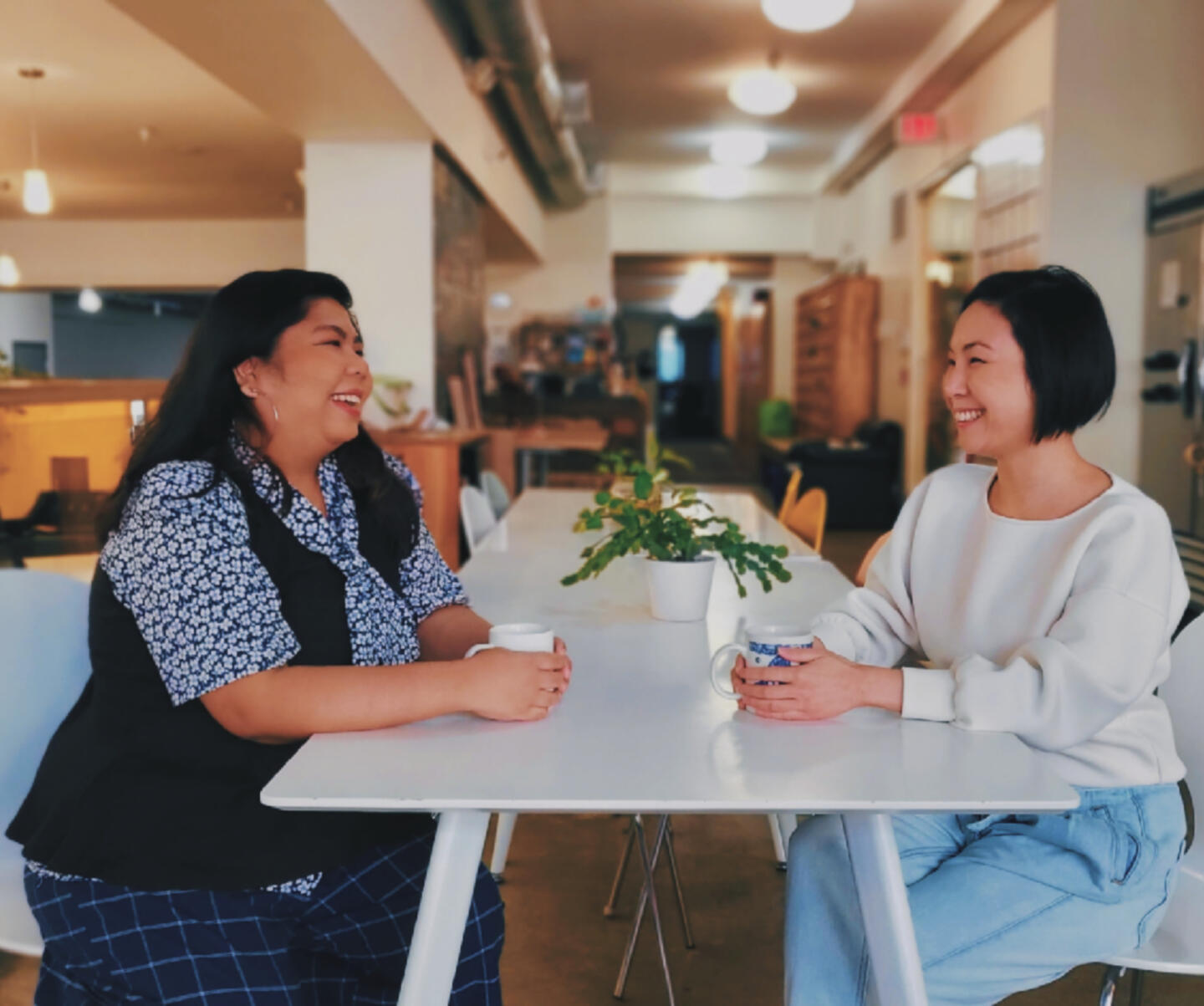 How does it work?
We shape each session based on your unique needs, working style, and temperamentAfter getting to know you, we would often identify practical needs and then trace it back to a high-level strategy that needs to be addressed. In some cases, we use the session to brainstorm through the biggest questions that you're facing currently.While I can speak on best practices, strategies, and solutions, I mainly advise, consult, and conduct the sessions based on what best suits you and your values. Together, we design a structure and direction that fits both your working style and overall lifestyle.If applicable, you'll receive an email with the synthesis of the conversation, any action items, resources and recommendations at the end of our companion sessions.We always start the session by asking, how are you?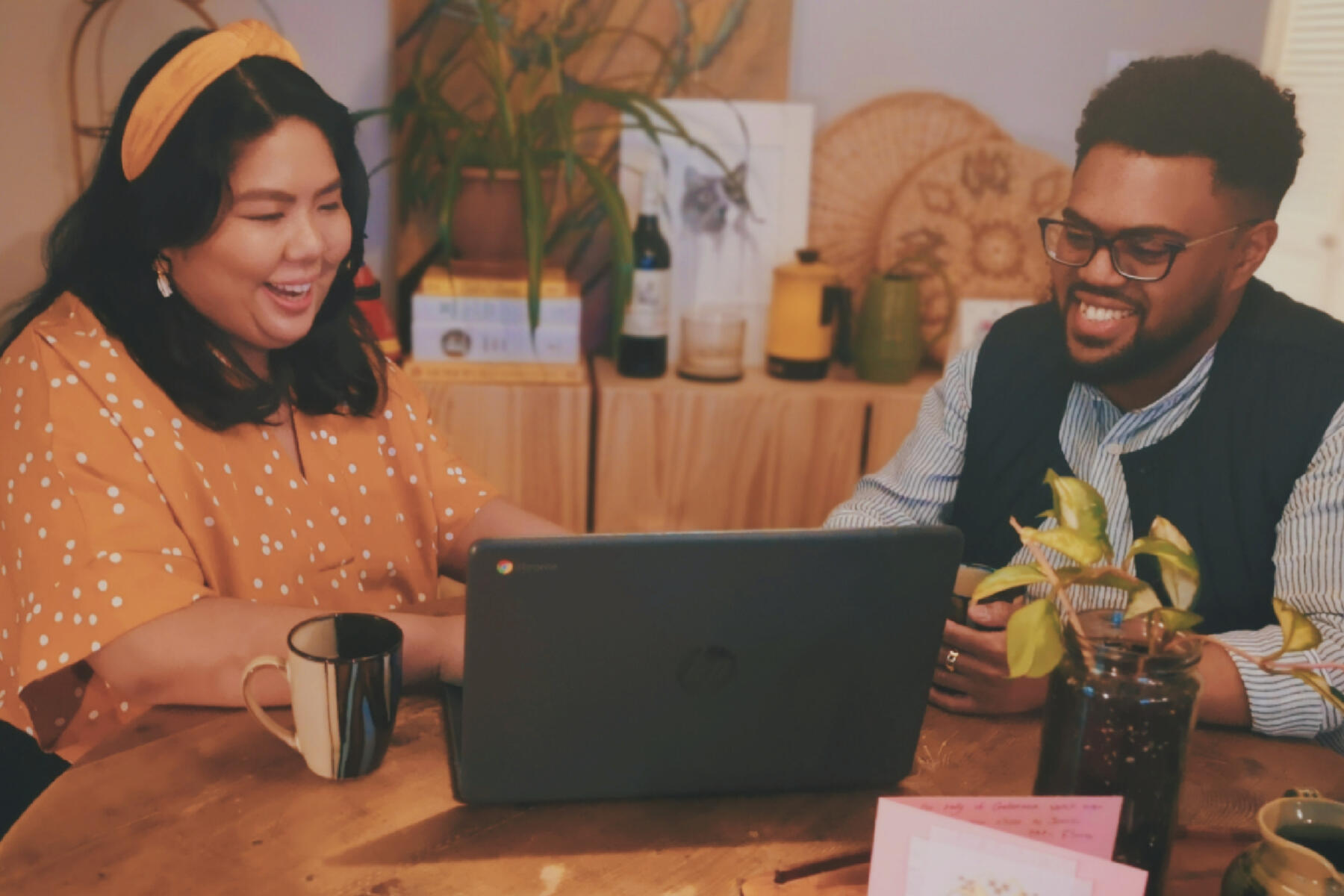 Journeys can feel isolating, but it doesn't have to be.
Who is accompaniment for?
Accompaniment is for anyone looking to create or pursue an endeavor focused on your personal values and meaningful connections.My companions include entrepreneurs, creatives, ministry leaders, and those going through life and career transitions.
A space to articulate values
Practical and ProfoundAccompaniment sessions are designed to be a space to dream and plan for the pragmatic and strategic actions required to progress your endeavours. But it's also where you can explore the non-urgent but perhaps more important questions about life. Because we look at the whole you, we make sure we leave room to articulate the big feelings, concepts, and values that directly affect or inform your endeavours.
One-Size-Fits-OneThere is no silver bullet to "getting things right". While it's important to understand what's been done by others in the past, we will carve out a path for your journey that's uniquely yours, based on your own values, measures of success, temperament, lifestyle, and preferences.
Person Over ProfitsYou and your wellbeing are far more important than any monetary gain. When looking at your endeavours, we will strive for financial prosperity but never at a cost to your well-being, your loved ones, or to the values that matter to you most. This is also why I offer free, discounted, and flexible payment options to anyone with financial restraints that need Accompaniment.
Collaborative RelationshipAccompaniment is not just about bringing my expertise into your endeavours. This is mainly about us, exploring who you are and building a collaboration. Accompaniment is driven by our mutual respect for each other's expertise, cultural backgrounds, opinions, and personhood.
Rates
One time sessions are generally $100 CAD per hour and ongoing sessions usually go for a discounted rate that we agree on depending on the scope and the duration of our companionship.But it's frustrating when money is the main thing that hinders you from continuing your journeySince one of my core values is person over profits, I offer various pay-what-you-can and alternative models to new and ongoing companions who need financial help. Depending on my own time and financial restraints, I propose an equitable pricing criteria to ensure that Accompaniment is financially accessible to all.
I devote 5 to 10 hours of my work week doing pro-bono sessions and free companion chats available to anyone who needs it.
What is Crown and Calling?
Even before I was married into the Coronado clan (Spanish last name meaning "the crowned one"), I've always been drawn to the symbol of a crown. Royal classism aside, a crown invokes an inherent identity, something that makes you, "you". For a while, I prided myself in thinking that who I am is what I do. I was the top of my post-secondary graduating class. I was the youngest recipient of a prestigious research grant for AI and data analysis innovation. I led major projects and teams for large educational and corporate institutions like Simon Fraser University and Proctor and Gamble and consulted for major tech giants like Google, ZNP and PLEN Robotics.I let my profession and status define me but without basing it in metrics that actually mattered to me. So when I began questioning the direction of my career path, my sense of identity crumbled alongside it. While I was privileged enough to continuously receive job opportunities, I knew I could no longer base my identity on what others may perceive as successful or worthy. Instead, I began a journey to explore what I personally value in life. It was a radical decision but with the support of my loving husband, good friends, and a handful of loyal clients, I dropped out of grad school, quit my stable career path, went on a health hiatus, and started freelance consulting in 2017.During this process, I began to really articulate my values and goals. I made space to reflect on what truly matter to me and critically reviewed what kind of environment I thrived in. I also confided in trusted colleagues and mentors to reflect alongside me. Three key themes came out of this experience:1. My 10+ years of diverse and abundant educational and job experience was formed from my tendency to be a lifelong learner and jack of all trades2. I excel at providing relational support and working alongside others on a one-on-one basis3. I am more passionate about cultivating the identity and growth of individual persons rather than corporationsThis is a snapshot of my Crown. It describes who I am, regardless of what I do. Once I had clarity on my inherent identity, the next step was to find a way to respond. That's where Accompaniment comes in. Accompaniment is a way for me to offer up my unique identity not just as a livelihood but to respond to a need that I see in others. This is my Calling.I learned I am not just the sum of my experiences, and neither are you.Together, we can discover your Crown and find effective and innovative ways to respond to your Calling.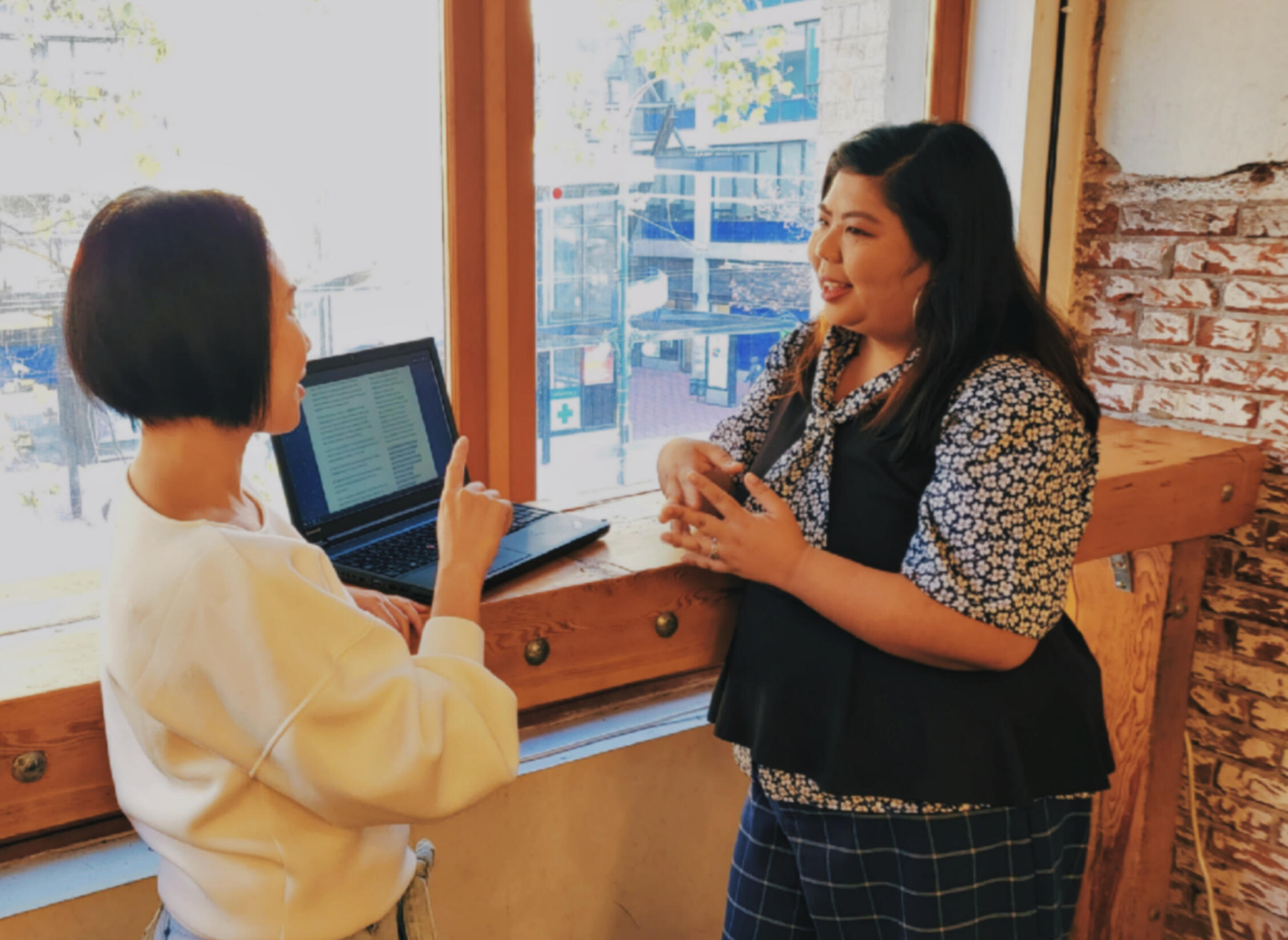 Hey, it's Vea! (She/Her)
When I'm not doing accompaniment work, you'll catch me going on long walks, thrifting, or catching up with friends. At home, I often play the guitar, sew, read books, and basically do anything else to avoid washing the dishes.I live with a husband that I love and a cat that I tolerate. I wear many hats, metaphorically and literally.While I have companions all over the world, I am grateful to live within the ancestral, traditional, and unceded territory of the Halkomelem speaking peoples. Halkomelem is a shared language among many First Nations, on lands that are known to some as New Westminster, British Columbia, Canada. As an immigrant settler, also in the path of learning more about my own Indigenous heritage, I am committed to decolonizing my work, faith, and relational practices.I'm actively seeking collaborations, speaking engagements, facilitator opportunities and casual chats anchored in alternative economies, equitable business, community aid, slow fashion, Truth and Reconciliation, youth empowerment, Christian and Ecumenical ministries.
Let's get to know each other!
Let's
Disco

This is where our journey begins
The Discovery session (Disco for short!) is a chance for us to get to know each other and chat about your current triumphs and pain points so that we can narrow down a course of action. Once we book a date, I usually send a couple of questions ahead of time which sets the course of our conversation. After the session, I send an email that provides a summary, list of recommendations, and a couple of options as to how we can get started on our accompaniment.There is no commitment to sign up for anything long-term at this point. This is a great option if you want to try Accompaniment or you're looking specifically for a one-time session with me.
Are you a HiVE member? Email Vea for a special 20% off discount.
Let's connect.
I don't have a newsletter. If we're in contact, I won't email weekly, probably not even monthly. I'll only email when I have something to share that's useful to you. Most importantly, your personal information is safe with me.There are no sales funnels or marketing strategies: just a personal connection to me, and an occasional fashion anecdote or meme reference. I'm looking forward to connecting with you.Oh, and when you email me, I'll always respond personally, unless you seem spammy.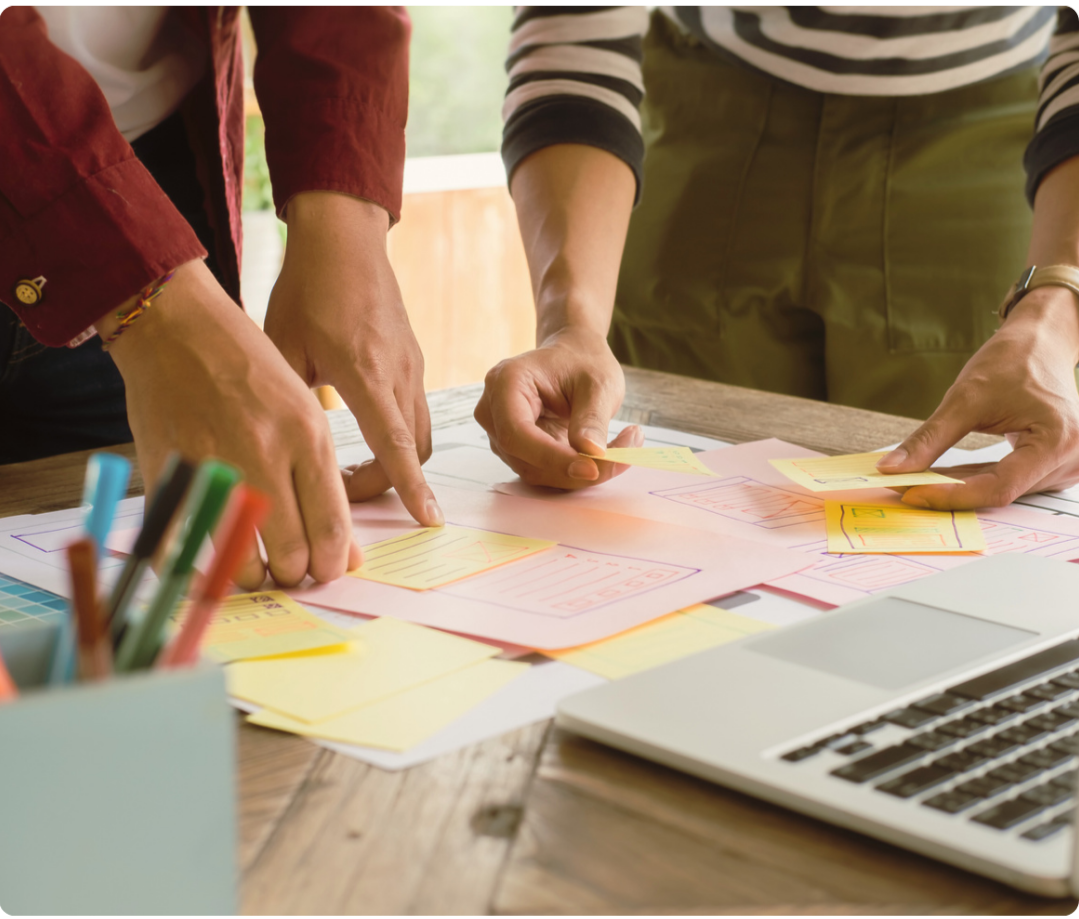 © Crown and Calling. All rights reserved.